The estimated reading time for this post is 2 Minutes
History of the organization
Debra Graphic designers is a Lancaster city-based visual communications and graphic designing firm. The organization will be registered by the government in August 2014. It intends to focus its products on small and medium firms with 5- 25 employees and an annual turnover of below $ 1 million. Most of these clients are currently operating at profits but for expansion purposes, they need new look corporate identities to move forward. However, the existing graphic designers are expensive and are located far away from these businesses. Debra graphic designers will meet these clients' needs through their new ideas and skills concerning visual communication and corporate identity which will enable them to thrive in this challenging field.
Human resource management
Debra graphic designers will be a sole proprietorship business with its head office in Lancaster city, United Kingdom. From 1-3 years (2014-16), the organization will be managed by the owner. However, from the sixth month of the third year, the business will require the services of office assistants and additional graphic designers to meet its increased client base. Office Assistant will be paid a salary of $ 1200; assistant graphic designer $ 2,000 and proprietor $ 3200 per annum.
Table 1: Projected employee's salaries: (3 year period).
Customers
The business will increase their customer base by offering competitive products at affordable prices. This will be achieved through effective management of overhead costs, focused customer services, creativity, and practicality of its designs which adds value to its competitors. And as a result, the business will achieve its target profit of $ 45,000 by the third year of operation.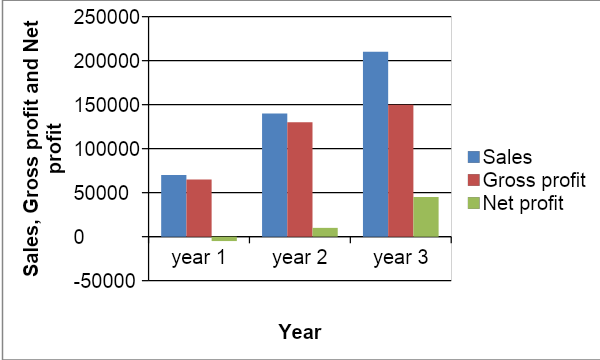 Desired markets
Debra graphic customers will consist of three groups: small enterprises with annual turnover below $ 1 million and medium level firms with 10- 50 employees and the well-established firms operating in Lancaster city. Most of these firms started within the last five years and have transformed into mature companies using local visual communication methods. However, with their ever-increasing professional service providers and different business strategy, they require professional organizations like Debra Graphics to enhance their corporate identity, move their equality with their clients while enhancing their competitiveness.
Table 2: Potential growth in customer base.
The identified market segment will be reached using networks developed over time through meetings and sending out cards to potential clients informing them of company opening and activities. In addition, client referrals from former customers, employees, chamber of commerce among others will be used. Lastly, a target customer acquisition methodology to lure potential customers into the business will provide another good avenue for growth. To win these customers, Debra Graphics should offer diverse services like preparing advertising messages, adverted using and working in-house to increase its revenue and product range.
Assets and timeline
The director of Debra Graphics requires a total of $ 100,000 to undertake his business idea forwards. This money will be sought from commercial banks as a loan repayable within 5 years at a 19% interest rate. The assumption is that banks will be interested in the business and advance the required loan to the owner at a monthly premium of $1984.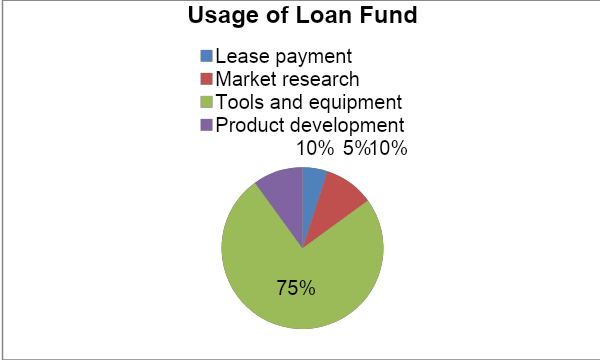 #university #college #student #education #students #study #studentlife #school #universitylife #collegelife #studyabroad #studygram #uni #photography #universit #love #instagood #instagram #graduation #motivation #covid #highereducation #memes #like #learning #science #bhfyp #campus #india #universitystudent